More Fun Games Online
Most Liked New Typing Games
Most Played Typing Games of All Time
How to Play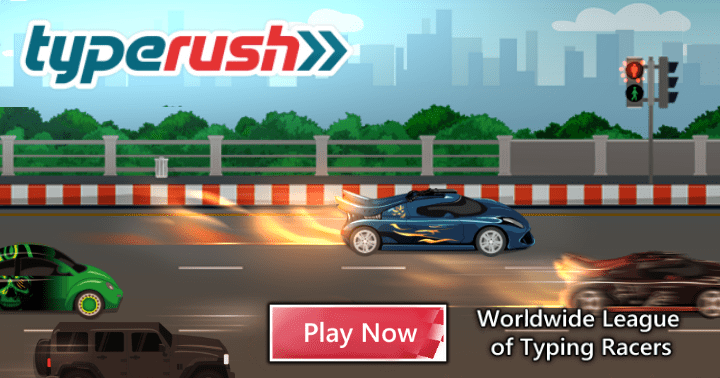 Welcome to Multiplayer Typing Racer, another car racer game where you race with others online. Use home row keys to control your car. Try to find money/gold to repair possible damage and to buy better and faster cars.
TIP:You will see your damage level bar and money wallet on top of the screen.

KEYBOARD INSTRUCTIONS:
Turn car quickly with keys D and K. TURN car slowly with keys F and J.
Drive slowly forward, hold down F and J keys.
Turn backward keep L down and press F or J.
Hit S key for EMERGENCY BRAKE.
Type Race Multiplayer
for
All
- Rating: